New Pirelli Diablo Rosso II first in two recent motorcycle tyre comparison tests
Earning top spot in road handling and overall dry grip, the press tests confirm that track performances have indeed been bro
The new Pirelli
Diablo Rosso II
has placed first in the annual sport tyre comparison tests conducted by Germany's Motorrad* and PS** magazines. Pirelli celebrates these major wins that help confirm the importance of its role as official tyre supplier to WSBK, a critical element in developing technologies that can be transferred to road tyres like the
Diablo Rosso II.
These annual comparison tests, independently managed by testers of Motor Presse using the newest tyres offered by Pirelli and three other leading brands, follow similar testing methodologies each year and this edition evidenced that Pirelli's newest product fulfills its claim as the best supersport tyre for everyday use. "With excellent stability the Diablo Rosso II convinces on the racetrack and is the top tyre for sporty road use."
Motorrad
testers concluded: "The
Diablo Rosso II
is brilliant in stability, overall grip and steering precision… and all these performances are long lasting." PS instead offered these words: "The new for 2011 Diablo Rosso II is a recognized sport tyre with a high quality also on the wet. All in all, an excellent tyre for burning rubber that does not abandon you not even when it's raining." Hosted at an international testing circuit in southern Europe, the comparison tests are divided into three areas measuring road, track and wet performances using sizes 120/70ZR17 front and 180/55ZR17 rear mounted to an ABS-equipped
Honda CBR600RR.
In the evaluation of absolute performances on a racetrack, the
Diablo Rosso II
was able to set lap times over a second faster than the closest of competitors, earning top marks in numerous categories, especially in the area of grip offered both at full lean and under acceleration.
Motorrad
: "Pirelli continuous to be the clear reference for racetrack… valid also for the
Diablo Rosso II
which is the benchmark in stability, accelerating out of the curves and steering precision." Featuring innovations developed during Pirelli's seven years supplying tyres to the Superbike World Championship including a longer lasting
Bi-compound
tread along with profiles and structures to maximize the contact area,
Diablo Rosso II
is the ultimate sport tyre of the Rosso Generation for absolute road use
. This means motorcyclists can reach the maximum lean angle with precision and safety, up to the last horsepower of their bike's engine. "This test result is clear evidence of the incredible synergy between our developments in WSBK with the products available for everyday sport riders. The new
Bi-compound
tyre for absolute road use has proved it's the clear winner in delivering the grip, handling and stability requirements of modern sport bikes and naked bikes. We couldn't ask for a better testimony," commented Uberto Thun, Pirelli Moto's Managing Director. Evaluating road performances,
Motorrad
added: "Also on the road the
Diablo Rosso II
is the first choice for all sport-oriented drivers. Neutral behaviour and high stability are the main benefits in this condition, plus neutral steering precision and low stand-up tendency when braking at lean." The
Diablo Rosso II
is currently available in sizes for supersport and naked bikes throughout Pirelli Moto's dealer network. Additional details on the Diablo Rosso II's innovation and technology as well as complimentary products of the Rosso Generation are available on
www.pirelli.com
.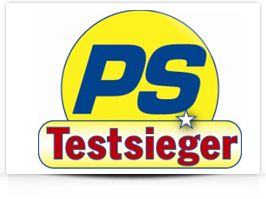 *Motorrad Magazine online:
www.motorradonline.de
**PS Magazine online:
www.ps-online.de