Pirelli Cinturato P7 Blue continues to break its limits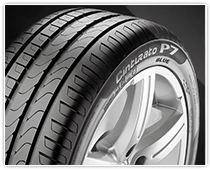 When originally launched in 2012, the Cinturato P7 Blue was the first tyre in the world to claim a maximum score on the European tyre label for energy efficiency and safety. Now the Pirelli's ambassador for sustainability extends its 'AA' European tyre label rating to all new sizes, setting a new standard. Cinturato P7 Blue in fact boasts a maximum European tyre label score on nearly all the sizes in the entire range. This important result has been achieved thanks to the technical evolution that has positioned the Cinturato P7 Blue as a pioneer. P7 Blue became a benchmark for owners of saloon cars and coupés with medium to large engine capacities, claiming 11 podium places from 14 international tyre tests in the automotive press – including three test wins only last year. Cinturato P7 Blue continues to break its limits, improving certain aspects of performance in line with the latest trends in the automotive industry, where sustainability is an increasingly important priority. The latest version of Cinturato P7 Blue reduces rolling resistance with a subsequent benefit in terms of fuel saving and CO2 emissions reduction, helping the environment.
At the heart of this upgrade is the Low Rolling Technology Package: a dedicated package that combines new construction processes, especially in the belt area, with the use of the latest internal materials. One of the most notable results achieved by Pirelli's engineers was a reduction in rolling resistance thanks to the use of some patented new-generation internal materials. This was achieved without compromising dry and wet grip levels, to guarantee high levels of driving safety. The new technology has also led to an increase in tyre life in the order of 10%.