Pirelli also launches Cyber™ Fleet in Brazil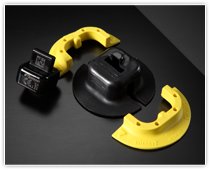 Following a total of around 7 million test kilometres on German, Swedish, Italian and Brazilian roads covered by the 176 tyres equipped with Cyber™Fleet fitted to 28 different vehicles, the Brazilian launch has taken place of the Pirelli system providing automatic real-time tyre pressure and temperature monitoring. Conducted with success in recent months with the help of Brazilian and German fleets, testing has highlighted that the reduction in running costs provided by lower fuel consumption and longer tyre life works out at about a thousand euro for vehicles used on European roads and a similar amount for a Brazilian vehicle. The system is ready for the Latin American market and will be available in Europe at the beginning of 2013. In the meanwhile, Cyber™ Fleet has once again shown its essential role in fleet management, allowing a true reduction in vehicle running costs. Indeed, with its real-time monitoring of tyre pressure and temperature, Cyber™ Fleet introduces lower fuel consumption, cuts CO2 emissions and increases road safety.
Like Europe, the figures from Brazil confirm this fact as in this case all tyres utilised were underinflated. It cannot be stressed enough that failure to comply with the manufacturer's recommended pressure by running underinflated or overinflated tyres will result in higher rolling resistance, as well as irregular wear, difficulty in controlling the vehicle and increased braking distances with an adverse effect on fuel consumption, tyre life and road safety. As further confirmation of the success enjoyed in Brazil, the country already has 30 fleets equipped with the new Pirelli device.